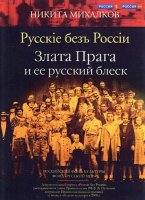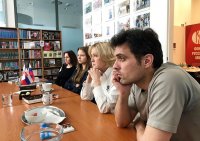 On the 14th of February 2019 in the Russian Center of the European Foundation of Slavic Literature and Culture in Bratislava, a documentary film about the life of Russian emigration in Czechoslovakia, called "Golden Prague and its Russian brilliance", was shown.
The famous Russian director Nikita Mikhalkov, together with the historian and publicist Vladimir Markovchin, produced a whole series of films about the life and destinies of Russian emigration abroad under the general title "Russians without Russia".
The film tells about how the life of Russian exiles was built in a foreign land, what helped them to survive and how they preserved the sound of the Russian language.
After watching the film, it was discussed by participants. Participants were interested in the content of the film. The interest of the listeners was also aroused by facts from the life of the Russian emigration in the Czech Republic and Slovakia. They spoke about the dramatic fate of the outstanding representative of the descendants of the Old Russian emigration, a resident of Bratislava, an honorary President of the organization of compatriots, A.V. Chumakov and his family.
Chumakov was an amazing person and an interesting storyteller. He wrote a book about the life of Russians in Slovakia. The book was published in Russian and Slovak languages and was a solid contribution to the historical heritage of the Russian emigration of the Czech Republic and Slovakia.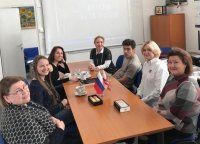 Participants expressed a desire to watch and discuss other films in this series.