Primary school at Podluzhanka 6. Levize
Dear Igor Ivanovich, Alexander Ivanovich,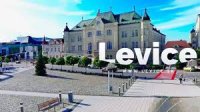 We are happy to congratulate the Russian Center at the European Foundation of Slavic Literature and Culture on the 5th anniversary of its opening.
Over the course of several years, our organization has gained excellent experience of cooperation with you not only in the field of education, but also in the upbringing of Slovak youth in the spirit of respect for the traditions of Slavic and world culture.
We look forward to fruitful and successful cooperation in the future. We wish You and Your employees continued success in their work, good luck and prosperity, new original ideas, inspiration and inexhaustible optimism.
With big respect,
The staff of the elementary school at Podluzhanka 6 in Levize.