"RUSSIAN WORLD" FOUNDATION
To the President
of Foundation of Slavic Literature and Culture
I.I. Bondarenko
Head of the Russian Center
Foundation of Slavic Literature and Culture
A.I. Bushuev
Dear colleagues and friends!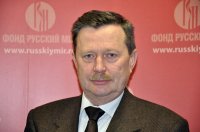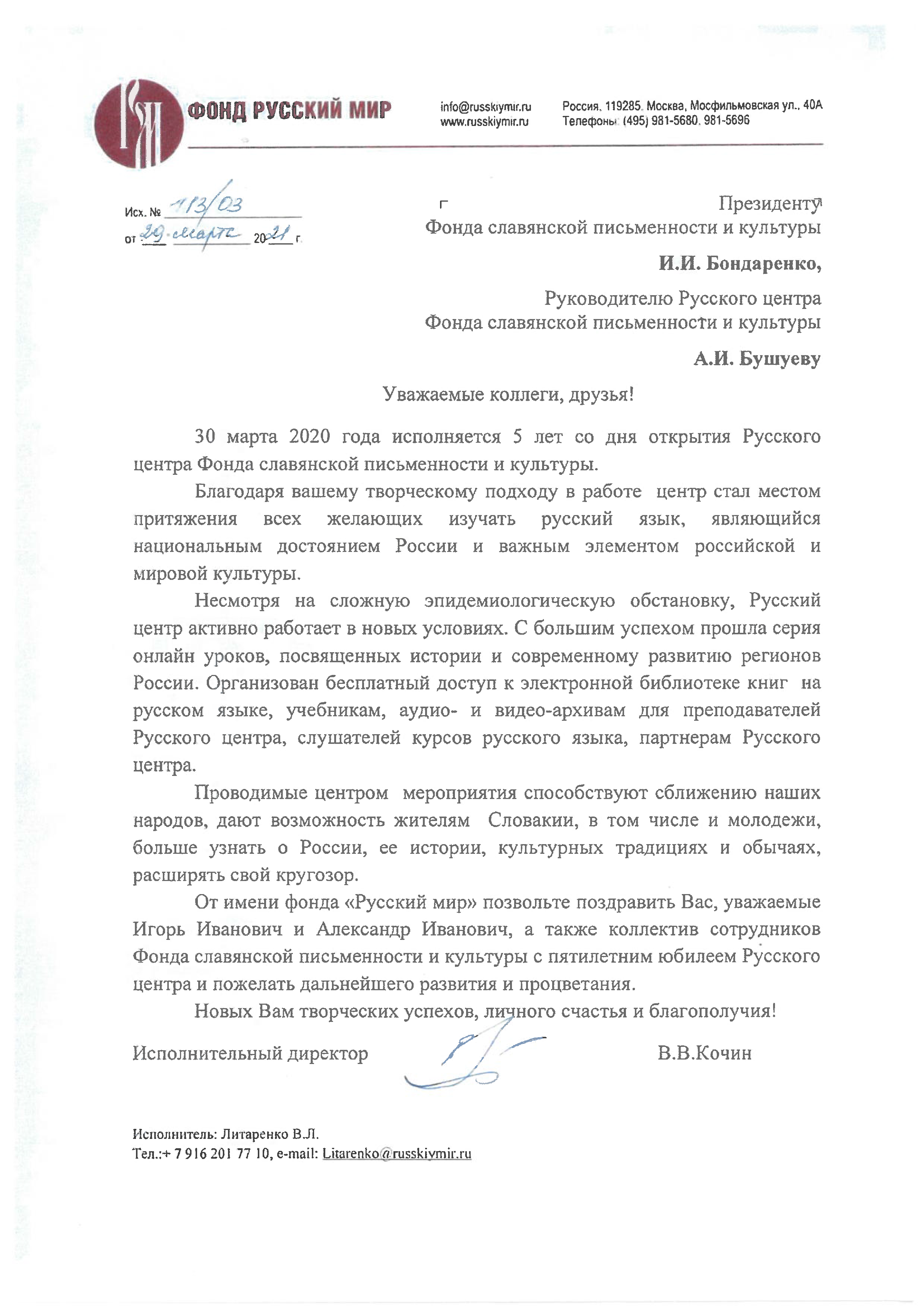 March 30, 2020 marks the 5th anniversary of the opening of the Russian Center of the Foundation of Slavic Literature and Culture.
Thanks to your creative approach in work, the center has become a place of attraction for everyone who wants to learn Russian, which is a national treasure of Russia and an important element of Russian and world culture.
Despite the difficult epidemiological situation, the Russian Center is actively working under the new conditions. A series of online lessons dedicated to the history and modern development of Russian regions was held with great success. Free access to the electronic library of books in Russian, textbooks, audio and video archives for teachers of the Russian Center, students of Russian language courses, partners of the Russian Center has been organized.
The events held by the center contribute to the rapprochement of our peoples, enable the inhabitants of Slovakia, including young people, to learn more about Russia, its cultural traditions and customs, and expand their horizons.
On behalf of the "Russian World" Foundation, let me congratulate you, dear Igor Ivanovich and Alexander Ivanovich, as well as the staff of the Foundation of Slavic Literature and Culture, on the fifth anniversary of the Russian Center and wish you further development and prosperity!
I wish you new creative successes, personal happiness and prosperity!
Executive Director
V.V. Kochin