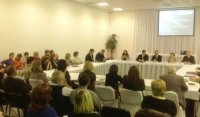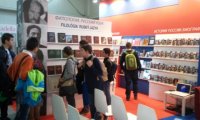 On the 11th of November 2016 in Bratislava was hosted the Second Scientific Conference of Russian Language scientists, writers and slavicists "The image of Russia in the word."
The conference was held at the area of the exhibition complex Incheba within the context of international exhibitions - International Book Fair "Library" and the exhibition of education and teaching methods "Pedagogy". The Fair has presented a variety of forms and genres of books, new ways of book-printing, organized meetings with popular authors and readers of. On the exhibition took place presentations of textbooks, educational programs and teaching manuals.
On the exhibition was presented Russian stand, which showed a wide range of books, magazines and textbooks in Russian language. The exhibition was attended by Russian writers and publishers. A meeting was held with Slovak students who study Russian language. Children's books and books of the series "Life of Outstanding People" were presented to them.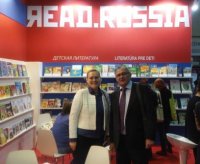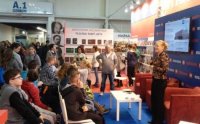 As part of the Book Fair was also held a working meeting of the members of the Programme Council of the Forum of Slavic Cultures, scientist and researcher at the Institute of Slavic Studies of the Russian Academy of Sciences Yulia Sozina and executive director of the European Foundation of Slavic Literature and Culture, head of the Russian Center in Bratislava Alexander Bushuev. The negotiations culminated in agreements on cooperation between the organizations.
In the Incheba club was held a conference "Image of Russia in the word", which brought together the best specialists in Russian philology and Slavic Studies, teachers and writers from Slovakia and Russia.
Russian specialists from the State Institute of Russian Language named after A.S. Pushkin, specialists from Literary Institute named after M. Gorky, Institute of Translation, Slovak scientists from Prešov University, University named after M.Bely in Banská Bystrica, University named after Y. Komenskiy in Bratislava, and teachers from the University named after Palackiy in Olomouc discussed methods of teaching Russian as a foreign language, as well as trends in contemporary Russian literature.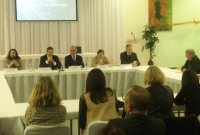 Huge interest was aroused to a scientific discussion between experts from the Institute of Slavic Studies of the Russian Academy of Sciences and the Institute of Slavic Studies of the Slovak Academy of Sciences on the theme of "Slavic themes in Russia and Slovakia." Discussions continued during the breaks and during coffee breaks. Experts and teachers caught moments of personal contact with the world's leading scientists in the field of Russian Studies and Slavic Studies with the scientific works of whom many of participants have already been previously acquainted.