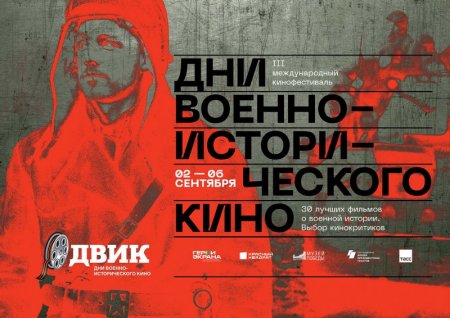 In 2021, the Festival is dedicated to the 800th anniversary of Alexander Nevsky and the 80th anniversary of the Battle of Moscow. The project makes it possible to watch new military-historical films of Russian and foreign production for free, talk with their creators and professional historians, as well as veterans of the Great Patriotic War.
Viewers will see films from Russia, Kazakhstan, the USA, Germany, Belarus, the Republic of Slovenia, Canada, Hungary, Great Britain, Poland and France. Igor Ugolnikov, Igor Prokopenko, Konstantin Buslov, Tatiana Miroshnik, Sergey Kapterev, Oleg Shtrom, Dmitry Belosohov, Kirill Zaitsev and other figures of the film industry will present their films.
The Victory Museum has prepared a special program this year for compatriots and residents of foreign countries!
You can take part in organizing the film festival and record a short video discourse on the preservation of military history cinema. The best works will be shown during the festival.
To take part in the action, you need to choose one of the topics below and give a detailed answer to it in the video:
- How does cinema influence the perception of historical events?
- In your opinion, is it necessary to shoot and show pictures on military history themes?
- Is military history cinema interesting for you, if so, why?
- After watching a military history film, will you have a desire to learn more about this or that military event?
- What is a modern military history film for you? What is the main thing to be shown in the film?
- What are your first impressions of watching the movie "_______"?
- Is it important to watch military history films? If so, why?
- What, in your opinion, were the values of people during the war?
Technical requirements for the video: preferably horizontal shooting, a person in the frame, timing 1-2 minutes.
Acceptance of videos - until August 30 inclusive. Ready materials are accepted by mail: info@slavfond.eu
The festival will be held from 2 to 6 September at seven venues - the Victory Museum (Poklonka cinema), the Vadim Zadorozhny Museum of Technology, the Moscow Cinema chain, the Cinema Museum, the Museum of the 35th Coastal Battery (Sevastopol), the Sevastopol Defense Museum (cinema "Ukraine") and in 17 centers of Rossotrudnichestvo abroad (India, Mongolia, Egypt, Poland, France, Italy, Germany, Serbia, Kazakhstan, Azerbaijan, Uzbekistan, Bulgaria, Hungary, Cyprus, Moldova, Abkhazia and South Ossetia).