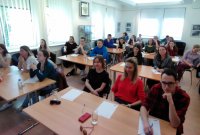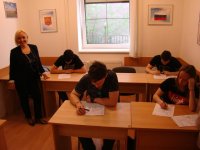 On the 14th of April 2018 in Bratislava an annual educational event in the form of a voluntary dictation for all comers was held.
The text for the dictation was written by the Russian writer from Kazan, Guzel Yahina. The topic "Teacher of literature" was chosen.
This year Slovakia took part in the World Action "Total Dictation" for the third time. Special places for writing the dictation were organized in several cities of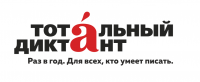 Slovakia: Bratislava, Trencin, Nitra, Martin and Presov.
This year the Russian Center of the European Foundation of Slavic Literature and Culture in Bratislava took part in the action jointly with the Russian Center of Science and Culture.
From the Russian center a teacher of Russian language courses Natalia Yadryshnikova and four participants were sent to take a part in "Total Dictation", also including The president of association of graduates of the Russian high schools Liubitsa Blashkova.
At the end of the dictation, each participant received a certificate confirming his participation in the international action "Total dictation 2018".
More information about the action from different countries: https://russkiymir.ru/news/240235/