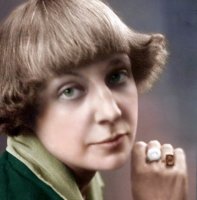 The Russian center ofthe European Foundation of Slavic Literature and Culture in Bratislava invites all interested to take a part in the forum "IX International TsvetaevaReadings "Through Every Heart ...", which will be held in the city of Yelabuga (Russia) from 9 to 14 September 2018.
Within the framework ofthe forum, it is planned to conduct:
- a conference,dedicated to the life and works of the Russian poetess Marina Tsvetaeva,
- competition ofstudent's scientific works on Tsvetaeva thematics (reception of the contestworks is until July 1, 2018),
- a cultural program,that includes excursions to the old merchant city of Yelabuga and visits tomuseums.
Yelabuga is one of themost beautiful cities of Tatarstan, with a unique 1000-year history. It islocated on the high bank of the Kama River. The city was an important part ofthe trade-caravan road for many centuries.
There are 184 monumentsof history and cultural heritage, on the territory of the ElabugaMuseum-Reserve, among which are the museums of the poetess M.I. Tsvetaeva, thepainter I.I. Shishkin, the first Russian female officer - N.A. Durova, districtmedicine named after V.M. Bechterev and other objects. Of particular value isthe historical part of Yelabuga, as a district merchant city of the late XVIII- early XX century, which has no analogues on preservation.
https://www.culture.ru/institutes/11340/elabuzhskii-gosudarstvennyi-istoriko-arkhitekturnyi-i-khudozhestvennyi-muzei-zapovednik
Contacts:
tel .: +7 85557 7 8600
e-mail:elmuseum@mail.ru
More information aboutthe forum, terms and conditions of participation: http://www.elabuga.com/zvet_reading/reading.html