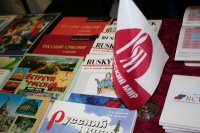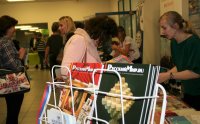 On the 26th and 27th ofSeptember 2019, the European Languages Festival "Lingua Fest 2019" was held inthe classrooms of the University of Economics in Bratislava. This Festival isheld at the initiative of the Council of Europe annually and was held for thenineteenth time.
The main purpose of theevent is to draw attention to the richness and diversity of the languages ofEurope and the whole world; to the latest methods of teaching foreignlanguages. Presentations of organizations, publishers, schools and otherinstitutions involved in teaching foreign languages were held at the festival.
This year at the festivaleveryone could get acquainted not only with the main European languages, butalso learn some exotic languages for Europe, such as Georgian, Chuvash,Japanese, Chinese and others. The Russian language, which ranks 7th most widelyused in the European Union, was presented at a separate booth.
The Russian Center of theEuropean Foundation of Slavic Literature and Culture took part in the work ofthe Russian booth, organized by the Russian Center of Science and Culture.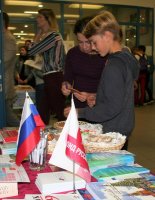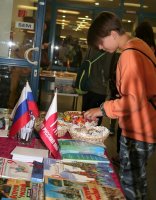 At the Russian booth,information on Russian universities and educational programs for foreignstudents, Russian language courses and cultural programs, educationalliterature and advertising leaflets about Russia were presented. The magazines"Russian World.RU" were very pupular among the visitors of the booth.
The festival hosted a numberof seminars, workshops, presentations and concert performances. One of theseminars was devoted to the terminology of Russian cuisine.
The festival was widelycovered by Slovak media.