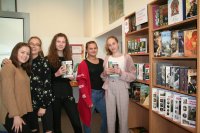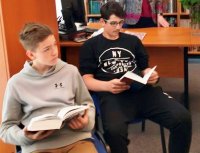 On the 30th of April 2019 in the Russian Center of the European Fund of Slavic Literature and Culture in Bratislava, the opening of an exhibition of books on the subject "Great People of Russia" took place.
The exposition was formed from books that were widely represented in the library of the Russian Center on this subject.
The books of the series "The Life of Remarkable People", biographical publications about writers, poets, composers, scientists, military and historical figures were exhibited for a wide overview. These books allow to get acquainted better with the culture and history of Russia.
The opening was attended by school and high school students who are learning Russian language.