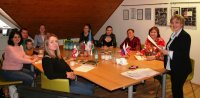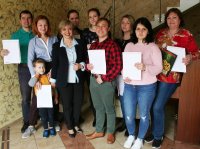 On the 13th of April 2019, Slovakia took part in the global action "Total dictation" for the fourth time. Sites for writing were organized in several cities - Bratislava, Trenchin, Nitra, Martin and Preshov.
This year the Russian Center of the European Fund of Slavic Literature and Culture in Bratislava conducted the Total Russian dictation in conjunction with the organization of compatriots "The Union of Russians in Slovakia". This is not the first joint event successfully implemented by two friendly public organizations. The oldest Slovak city of Nitra was chosen as the venue.
According to the established tradition in this city, the well-known compatriot-entrepreneur from Tatarstan, Talgat Izmailov, provides office spaces for conducting the Total Dictation. 8 people, citizens of Russia, Ukraine and Kazakhstan, who lives in the city of Nitra and its surroundings came to check their knowledge of the Russian language. Some participants came with their children.
Meeting of compatriots during Total Dictation - this is not only a test of their knowledge of the Russian language, grammar and syntax. This is an opportunity to meet with old friends, meet newcomers to Slovakia, exchange experiences in a new country, share experiences and get practical advice. This is also an opportunity to talk in Russian and, of course, have a good time while having a cup of tea after passing a Dictation.
The representative of the Russian Center arrived in Nitra not only with the role of controller of the works of our compatriots, but also as a methodologist. Since among the participants of the Total Dictation were students of the Slavic department, teachers and Russian scholars, then at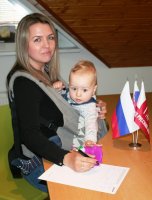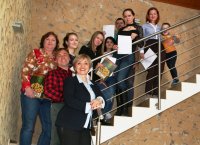 the end of the Dictation, a blitz seminar was held on teaching Russian as a foreign language.
The participants of this methodical seminar shared their experiences and plans for the organization of Russian language studies in Nitra. In conclusion, each participant received the Russian World.ru magazine as a gift from the Russian Center.