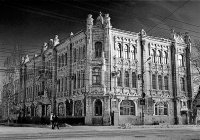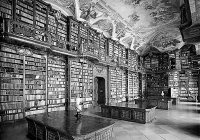 In December 2017, in the Russian Center of the European Foundation of Slavic Literature and Culture in Bratislava a presentation of the electronic library "Russian History" and the opening of remote access to it were organized.
The Internet project "Electronic Library "Russian History" was organized by the magazine "Russian History" and is supported by the portal Russian History http://rus-istoria.ru.
The main goal of the project is to involve the wide circles of interested citizens and organizations in Russia and abroad to the history and culture of Russia.
Since December 2017, the Russian Center has opened access to an electronic library for all visitors of the center. Several people simultaneously can work with a library in a computer class. Currently, the catalog includes more than 500 pieces of literature on Russian history, including prerevolutionary publications, scientific and educational literature, albums of historical painting and other publications which can be necessary for conducting history lessons. The library's funds include books and magazines of the Imperial Russian Historical Society and the Imperial Orthodox Palestine Society.
Experience shows that the use of electronic libraries greatly facilitates the learning process. The possibilities of direct access to unique publications will undoubtedly enter the practice of teaching Russian Language on courses.